Cornerstone Hospice Children's Bereavement Program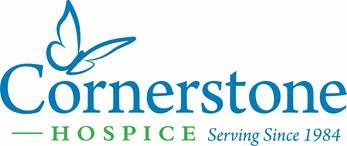 June 16, 2020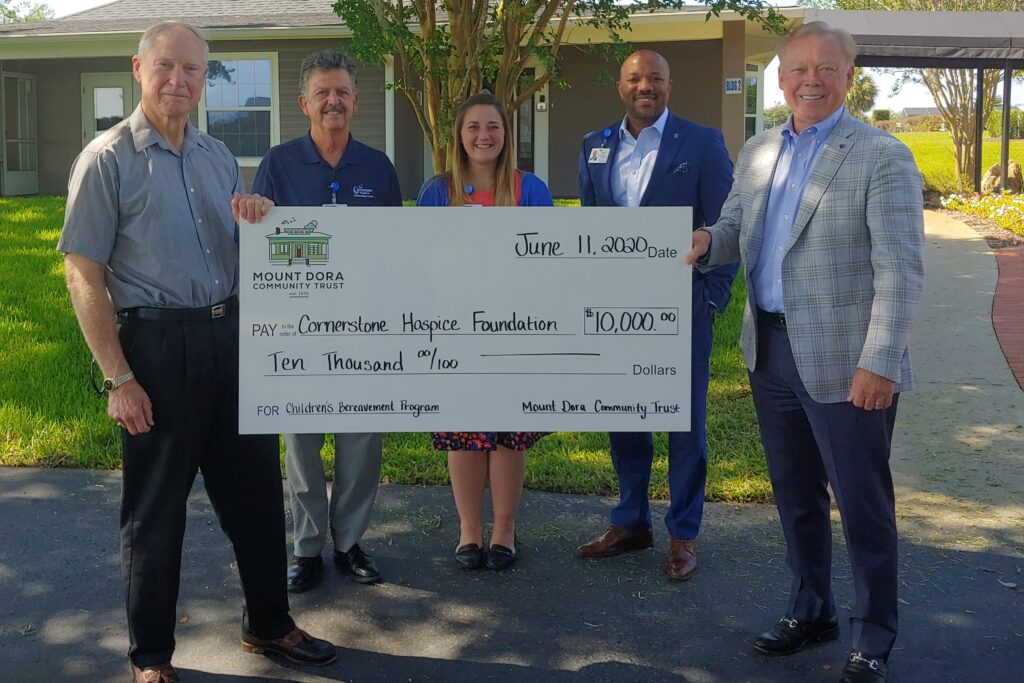 For Immediate Release
Cornerstone Hospice's Children's Bereavement Program receives $10,000 grant from Mount Dora Community Trust
Mount Dora, Fla. – Children do not grieve in the same way or time frame as adults. Nor do they use the same language as adults to describe their feelings.
To help children understand their own personal grief process, Cornerstone Hospice offers innovative ways for them to express and tell their stories of loss and emerge emotionally stronger and better prepared for future success.
Recently, the Mount Dora Community Trust awarded a $10,000 grant to help fund the program which serves any child in Cornerstone's Central Florida region, whether the child's loved one was cared for by the hospice agency or not. In many cases, the loved one's death can be sudden and traumatic, leaving the family without emotional support.  
"Research has shown that one out of every 15 children, age 15 and younger, will suffer the loss of one or both parents. These statistics don't account for the number of children who lose a 'parental figure,' such as a grandparent or other relative that provided their care," said Nick Buchholz, Executive Director, Cornerstone Hospice Foundation. "The trust's investment in our children's bereavement program ensures Cornerstone's ability to provide grief counseling to help these young people cope free of charge."
"Children, especially teens, have experienced a great loss during the COVID-19 pandemic. They lost their entire world such as interaction with friends, teachers, and coaches, after school activities, jobs, prom and traditional graduation. Our children's bereavement program will serve them too even though their loss is not from a death" said Reginald Riley, Ph.D., MSW, Cornerstone's Director of Psychosocial Services.
Counselors are available for one-on-one sessions or group sessions and accommodations have been made for virtual meetings with those who need support. For information about Cornerstone Hospice's Bereavement Support Services, please email [email protected] or call 866-742-6655.
About Cornerstone Hospice
Cornerstone Hospice is a leading community-owned provider of end-of-life care in Central Florida. For 35 years Cornerstone has set the standard for hospice care as we serve more than 7,000 people in Lake, Sumter, Orange, Osceola, Polk, Hardee and Highlands counties each year. For more information, to donate, or to volunteer, call 866-742-6655 or visit www.CornerstoneHospice.org.
###