Tree Donations
Mount Dora Friends of the Environment
Tree Donation & Urban Forest Program!
~ Donations over $100 will have a leaf, acorn, or other item inscribed and placed on the tree mural in the lobby of City Hall

~ All funds will to go toward tree purchases and plantings in the City of Mount Dora

~ All tree donors will be awarded a free membership in the MDFE for one year
---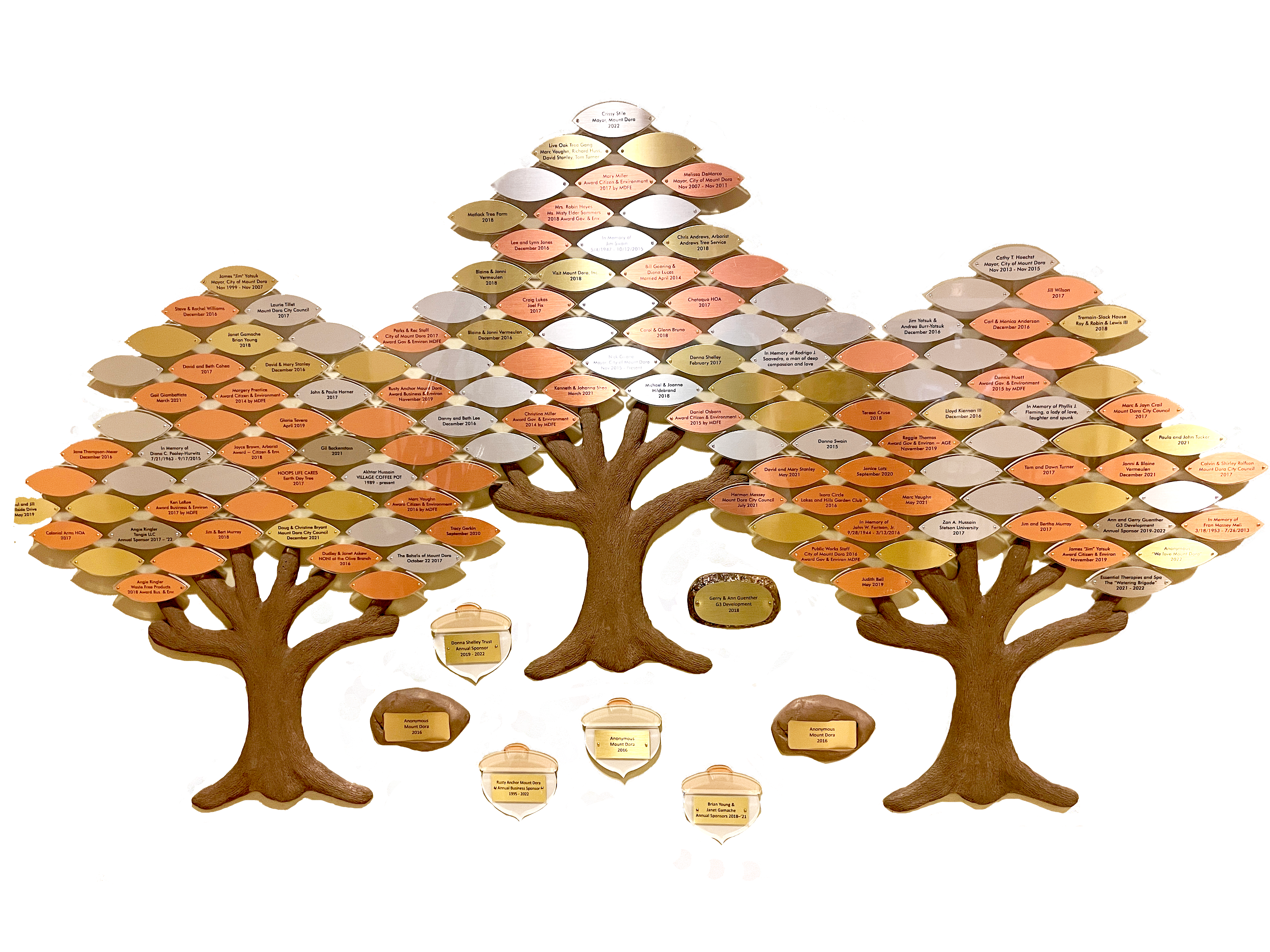 Our goal is $40,000 to maintain our Urban Forest Program in partnership with the City of Mount Dora!
After your donation is complete, you must download the form below, complete it, and email it to: mountdoraenvironment@gmail.com


The Mount Dora Community Trust is a 501(c)(3) Exempt public charity with EIN 23-7227875. A COPY OF THE OFFICIAL REGISTRATION AND FINANCIAL INFORMATION MAY BE OBTAINED FROM THE DIVISION OF CONSUMER SERVICES BY CALLING TOLL-FREE WITHIN THE STATE. REGISTRATION DOES NOT IMPLY ENDORSEMENT, APPROVAL, OR RECOMMENDATION BY THE STATE. The toll-free number is 1-800-435-7352, and the website is FDACS.gov.