MDHS Stadium Truck Raffle 2023
Enter for your chance to win a 2023 Toyota Tacoma!
~ The winner will be drawn at the MDHS Homecoming football game, October 6th, 2023

~ Only 3,000 tickets being sold
---
All proceeds from the raffle go to support the MDHS Stadium Improvement Project –
Go Canes! – Enter Now!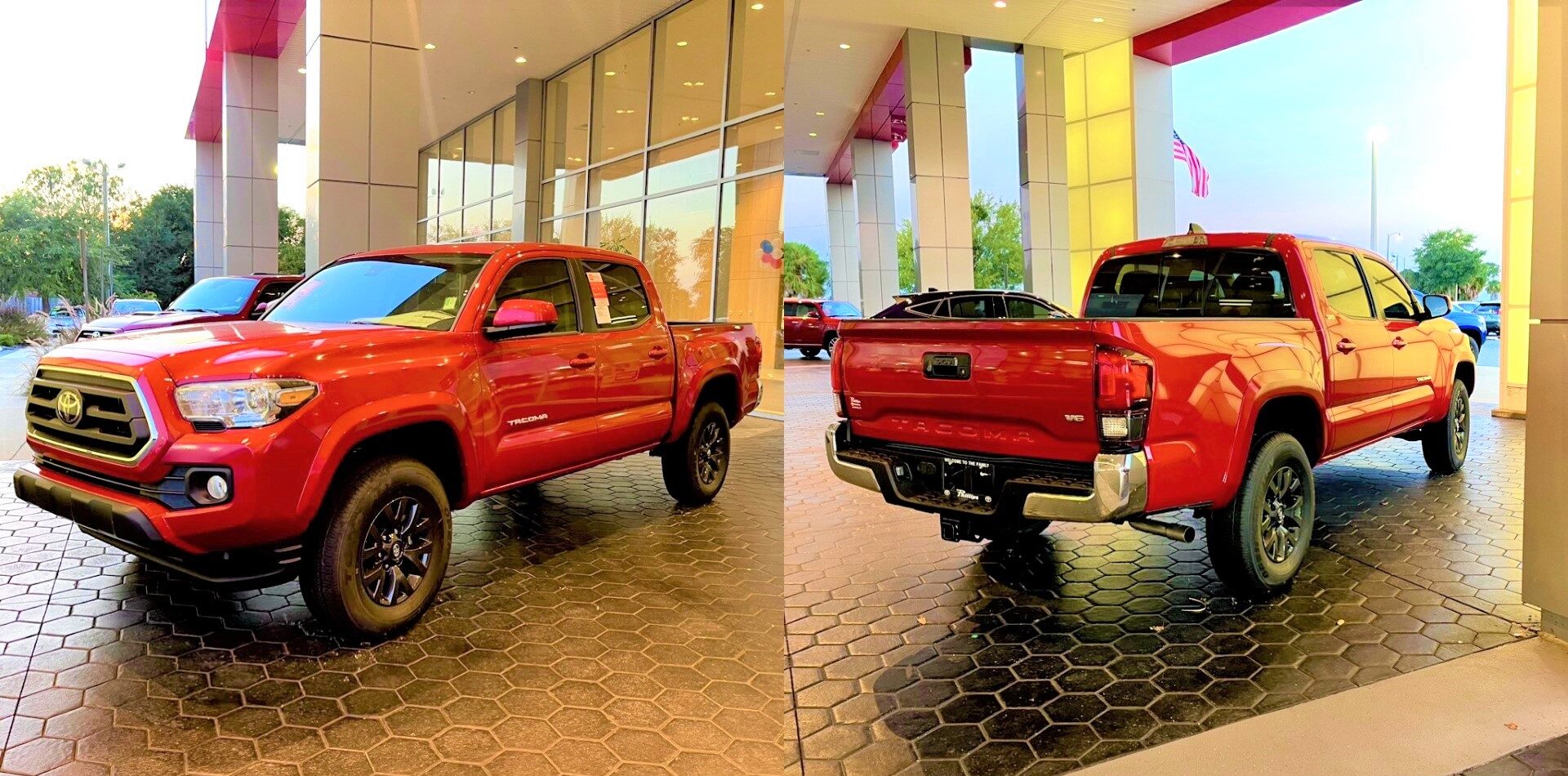 Must have a valid Driver's License and be a U.S. citizen to enter.
Enter Here for your Chance to Win!!
Note: Percentage of purchased tickets shown on status bar are updated daily, not in real time.

By clicking this "Register" button I also agree to the following disclosure NOTICE From the Mount Dora Community Trust for information on: Ticket Purchase, Winner Selection and Limitations. (1) The purchaser of a Ticket must be at least 18 years of age and have a valid driver's license; (2) Each Ticket is $100.00 cash or $102.56 if paid by credit card; (3) No more than 3,000 tickets will be sold; (4) Tickets will be sold between August 25, 2023 and October 6, 2023 at 12:00 P.M. (noon) EST, or until 3,000 tickets have been sold (whichever occurs first); (5) The drawing will be on October 6, 2023, approximately 8:00 p.m., at Mount Dora High School Stadium, after the third quarter of the homecoming football game; (6) The winner will be drawn at random and will receive a 2023 Toyota Tacoma, V6 engine, 4 door, Metallic Red with a manufacturer's warranty ("Prize"); (7) The approximate value of the Prize is $36,000.00 and the winner must pay all amounts associated with tax, tag and title; (8) The Prize is non-transferrable; (9) There is no substitution or cash equivalent for the Prize; (10) The Prize is considered ordinary income by the Internal Revenue Service (IRS); therefore, the winner will be required to provide his/her social security number; (11) The IRS withholding of 31.58% will be handled through the Mount Dora Community Trust on behalf of the winner; however, no part of a Ticket purchase will be considered a charitable contribution by the IRS; (12) By participating, each Ticket purchaser grants the Sponsor permission to use his/her name, likeness or comments for publicity purposes without payment of additional consideration.
The Mount Dora Community Trust is a 501(c)(3) Exempt public charity with EIN 23-7227875. A COPY OF THE OFFICIAL REGISTRATION AND FINANCIAL INFORMATION MAY BE OBTAINED FROM THE DIVISION OF CONSUMER SERVICES BY CALLING TOLL-FREE WITHIN THE STATE. REGISTRATION DOES NOT IMPLY ENDORSEMENT, APPROVAL, OR RECOMMENDATION BY THE STATE. The toll-free number is 1-800-435-7352, and the website is FDACS.gov.